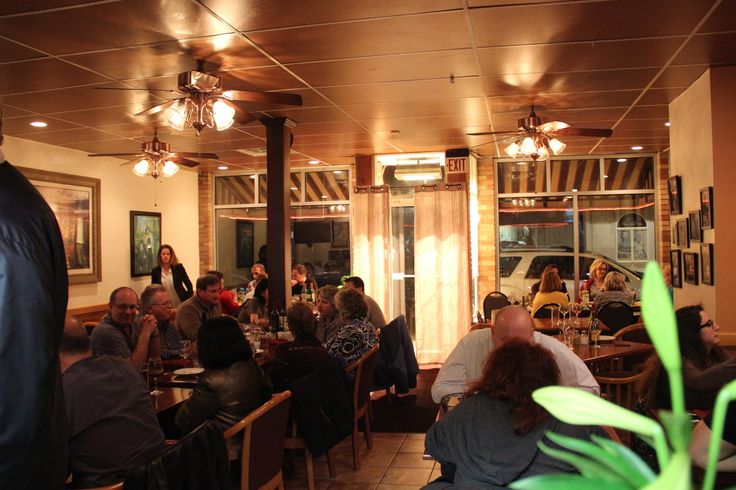 Are you new to Medford, or considering a move to the area? Medford Pads strives to offer all the information you need to make the leap. And, that mission does not end with the widest variety of current Medford apartment listings. This is, after all, a vibrant and growing city full of great food. Try some local eateries to see what we mean. Here are the top Medford Pads picks for the best restaurants in Medford, MA!
Try the famous tortas at Tenoch Mexican.
Believe the buzz about Tenoch Mexican. Locals rave about the delicious, filling $8 tortas. And, they are also quick to point out that the rest of the menu is full of more great and tasty values. This is by no means an unknown restaurant. Despite its location in a sleepy part of town, people flock through its doors for the dinner rush. Try to drop in at a less busy time, or come early. Or, just resign yourself to being a part of the crowd. The food is worth it at Tenoch Mexican, one of the best restaurants in Medford, MA.
Enjoy a traditional Italian dinner at Nappi's.
Nappi's Restaurant is old school in every way you can think of – the striped butcher shop awning, the cash only policy. And the comforting, delicious, home style Italian cooking. But husband and wife co-owners Joe and Anna take the old-fashioned flair a bit further than most. Nappi's Restaurant has no formal menu. While there are staples (many sing the praises of the Joey shrimp), the food Nappi's offers each day is subject to whatever is freshest and tastiest on the market – and Joe and Anna's whims. Also, Nappi's is BYOB. The one nod to conventional restaurant rules is that reservations are a must. Too many folks love the comforting red sauce creations. Bring your friends, your favorite bottle of wine, and enjoy a different meal any day you drop into Nappi's Restaurant, one of the best restaurants in Medford, MA.
Sustainably sourced gastropub classics in a friendly atmosphere at Snappy Pattys.
At the heart of the Snappy Pattys menu are the antibiotic- and hormone-free meats and olive oil brioche rolls, baked fresh daily. To build on that, the charming local gastropub makes sauces from scratch and entrees of locally sourced ingredients, served alongside craft beers and wines. It is all in the service of offering upscale American cuisine in a friendly and unintimidating environment. And, they succeed at that goal. Diners adore the fresh, creative salads and yummy burgers on this seasonal menu as much as they love the local pub atmosphere. If you like a hearty American menu made with the finest ingredients, you too will love Snappy Pattys, one of the best restaurants in Medford, MA.
Popular food truck fare in a hip little restaurant from The Chicken and Rice Guys.
This Boston food truck is so massively popular, it has opened five locations in the Greater Boston Area. How did The Chicken and Rice Guys get such a stronghold? The food is just that good. It is a build-your-own-meal menu where you choose rice or salad, pick a protein from a list of meats, and add toppings and sauces. Do not miss out on the creamy white sauce, unless you have a date that night – it is as garlicky as it is delicious. There is a tofu option for vegetarians, but carnivores crave the chicken and gyro, which are seasoned and prepared perfectly. If you are frustrated by dry meat at other Halal food trucks, then The Chicken and Rice Guys, one of the best restaurants in Medford, MA, is your antidote. Yum!
Fine European dining, right in Medford, at Bistro 5.
You do not have to travel from Medford to Boston for a fine dining experience. Instead, you can head to Bistro 5, where upscale ingredients like truffle, lobster, foie gras, and handmade pastas make up a French and Italian menu that is worth the price. Order an entrée from the ever-evolving menu – the veal Milanese is highly recommended – or try the chef's tasting menu. And, do not miss out on a wonderfully paired wine with your meal. A meal is a relaxing work of art at Bistro 5, one of the best restaurants in Medford, MA.
Tasty sushi and cocktails in a trendy atmosphere at Yoki Japanese Restaurant and Bar.
Under dim yet colorful lighting at this yummy yet trendy spot, you can order Boston themed sushi rolls. Try the Red Sox roll or Bruins Maki to show your regional pride while satisfying your sushi craving. And, no matter your age try one of the super creative concoctions from the bar – all the cocktails can be made virgin upon request. Not a raw fish person? The tapas menus are just as tempting, with barbeque chicken, gyoza, tempuras, and more. Yoki Japanese Restaurant and Bar is a local staple, and one of the best restaurants in Medford, MA.
It is all about the fresh ingredients at Moulton's Seafood Restaurant.
When it comes to surf and turf, it is best to let the seafood speak for itself. That is exactly what Moulton's executes so well. The mussels, lobster, calamari, fish, and other scrumptious ingredients are sourced from the market every day. And, although the seasoning and preparation, like the tasty tartar sauce, are done perfectly, the seafood is the star. The restaurant has an upscale New England vibe for affordable prices. The menu is expansive, and the drinks are stiff. Moulton's, one of the best restaurants in Medford, MA, offers everything you could desire in a seafood eatery.
Bountiful breakfast and brunch at Tasty on the Hill.
Catering to the trendy crowd, Tasty on the Hill offers beautifully executed smoothies, acai bowls, and other healthy treats. But, you can also get your bacon and eggs, or that simple burger you crave. It is truly a breakfast and lunch spot that does it all, and pairs it with unlimited self-serve coffee. Whether you crave something sweet, like a chocolate-drizzled waffle, traditional Portuguese francesinhas, or a perfectly prepared eggs benedict, try Tasty on the Hill, one of the best restaurants in Medford, MA for breakfast and brunch.